What Your Designer Weddings Consultant Wants You To Know Before Your Appointment
If you're newly engaged and a bride-to-be, chances are you are getting ready to start looking for your special gown and are anxious to head directly to the nearest bridal salon to try on some gorgeous wedding dresses. And hey, we can't blame you and won't dare try to stop you! But before the fun can begin, Designer Weddings has come up with a few tips to help you make the most of your shopping experience and help this process go as smoothly and wonderfully as possible.
1. Always book an appointment
Booking an appointment ensures that your time spot is secure and you will have the undivided attention of your consultant with the full bridal shopping experience. You may get lucky by just walking in to a bridal store but scheduled appointments always take priority. Also, don't overbook yourself by making too many appointments in one day. It can be pretty overwhelming if you're running to back-to-back appointments. Schedule in a relaxing lunch break with your group.
✿TIP: If you make your appointment on a weekday, most bridal stores are less busy and crowded than on Saturdays or Sundays.✿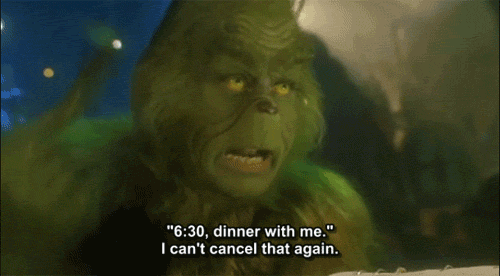 2. Shop early
Each wedding gown takes months of work to create the beautiful final product. Most wedding gowns at most stores take about six to eight months from the time you order to the time your actual dress arrives in the store ready for you to take home. Some gowns can be rush ordered and shipped but that doesn't apply to every style. Also, take into account that you need enough time for alterations. Not all bridal boutiques offer an "off-the-rack" option. (We have some at Designer Weddings! Check out our Ready to Wed page to see what we have to offer). The closer you shop to your wedding date, the more limited your options may be.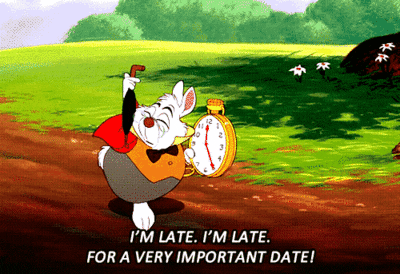 3. Limit your entourage
Of course, when you're shopping for that special dress you'll wear on your wedding day, you want all the important people in your life to come along. But sometimes, too many opinions can be confusing and it can be hard to hear your own thoughts through all the noise. You need to bring along that limited group that is closest to you and who understands you, your style, and your overall wedding vision. You need to make sure you're not overwhelmed and that your opinion is the one that matters most.
4. Be mindful of your budget
Costs don't just stop at the dress. There are other costs to think about like alterations, shipping, shoes, jewelry, veil, undergarments, and hair accessories, etc. Be honest with yourself about what you're willing and able to spend and be honest with your bridal consultant too. We would hate for you to step outside of your allowed budget, fall in love with a dress, and then be disappointed about not being able to actually get it. A consultant never wants to make you feel uncomfortable and go outside of your budget if they're able to avoid it, which is why we always ask the bride what her budget is. We always try to accommodate what it is you're looking for.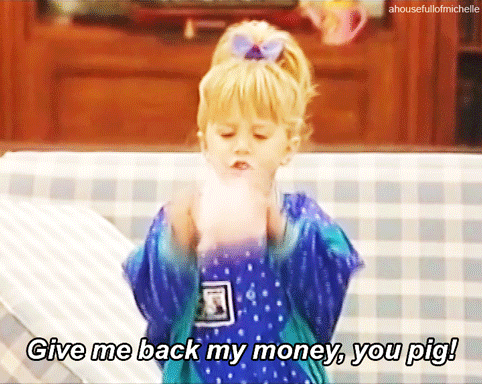 5. Do not feel self-conscious
Don't worry about your looks and feel discouraged. The only person who is analyzing you is...you. Your bridal consultant isn't looking at or judging you either. All we care about is getting you in a dress that you love and can see yourself in walking down the aisle to the love of your life. Everyone will be so focused on the love you share and the beautiful soul that you are. Just remember: you're beautiful no matter who you are and what you look like. And you're getting married!! Don't let unnecessary insecurities get in the way of enjoying this once-in-a-lifetime experience. Confidence is key!
6. Be honest with yourself and your consultant about what you like and dislike
Tell your consultant what it is that you're looking for in a gown. It's the only way they'll know how to help you. And if your consultant suggests a dress that you're really not into, be honest. Don't feel forced to try on something you don't like just to be polite. It doesn't hurt our feelings if you don't want to try it on. It's your wedding day and you're the only one who knows exactly what it is that you like so it's important to be vocal about it. That's the only way to get closer in finding your dream dress.
7. Take chances
Don't be afraid to try something different than the idea in your head of what you want. Often times, what you think you want, isn't what you actually end up loving. If you like a dress but aren't sure it would be your style or fit what you're looking for, try it anyway! You never know unless you try it. Be open minded. It could end up being the one!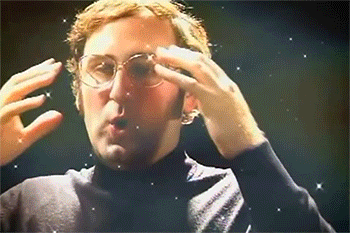 8. Trust your consultant
Your consultant is there for you and on your side with all of your decisions. But, they may try to suggest or discourage some things based on their professional experiences. They do know what their talking about so ask them all the questions you have whether it be about gowns, tuxedos, colors, decor, or just wedding details in general and they'll try to help you the best they can. A bridal consultant is there to guide and help you so you don't have to feel all the pressure on yourself for the time that you're in their store.
9. Don't buy a dress smaller than your current size
Buying a dress in the size you want to fit into is always risky! Life happens and you might not be able to fit into that dress later on. And sometimes, working out adds muscle and doesn't just shed pounds so your body might not change too drastically. It is always best to order a dress in the size you currently are on the day of purchase. A dress can always be taken in but designers don't leave much more than 1/4 inch of seam space for a dress to be taken out.
10. No tears, no problem
Everybody is different! You might not be the bride that tears up or cries hysterically and that's okay. Some people just feel happy and relieved, some smile and laugh a lot, and some have no "aha!" moment and just get that feeling that it's right. The instance of finding your dress should not depend on how much it makes you cry but instead on how beautiful it makes you feel. When you know, you'll know!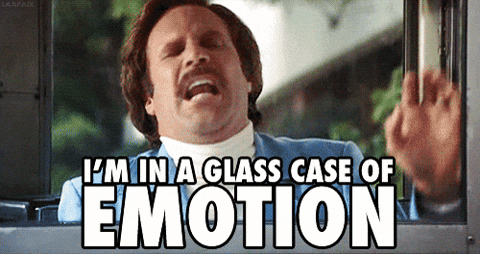 11. Have fun!
You're buying a wedding dress and getting married? How exciting and magical is that? You have found the one person you want to spend the rest of your life with and that's something to celebrate. There shouldn't be heartache or stress with this process (or at least not too much stress). Let your bridal consultant take care of the serious parts of it and just enjoy the moment. It's not every day you get to play dress up and try on wedding gowns so take it all in.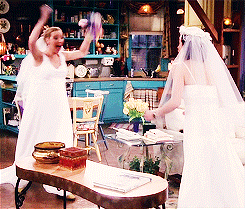 Please reload